Here are the Tuesday blog hops I'm participating in...please click the pictures below to find out more info.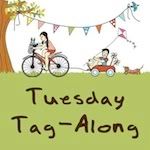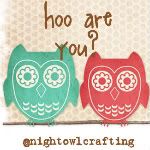 Here are this week's questions!
1. What is your natural hair color?
My natural hair color started out as white blonde when I was a toddler and darkened as I grew older. I would say now it is dark dark blonde to light brown with quite a lot of salt and pepper. Of course you only see this between dye jobs, which I am in need of NOW!
2. Which do you prefer, sunrises or sunsets?
That's a tough one. I guess sunsets would edge out sunrises, just because they are usually prettier. Plus, I don't have to get up early to see them!
3. What is the first thing you notice about people?
I'm sorry to say, but usually the first thing I notice about people is their smile, or rather their TEETH. I have this thing about nice looking teeth I guess. Maybe, it's because I have a discolored tooth in front and I'm self-conscious about that. Who Knows?!?
4. Do you prefer talking or texting on your cell phone?
I prefer TALKING! I
HATE
texting and I find it annoying when people are constantly texting when you're trying to have a conversation. (tell me how you really feel! LOL!!) Mostly though, I prefer not to be on the phone too long at all!
5. What size of shoes do you wear?
Gee, thanks a lot for that one. I come from a long line of BIGFOOTS! I wear a size 10. But, as the saying goes, "They don't build good foundations under S**thouses!"
Click on the owls above and join the fun.